Foundation Bulgaria International
Founded in 1994 as Foundation Bulgaria with a sole purpose to aid students, farmers and hospitals and to stop the brain drain in Bulgaria.
The foundation has assisted over 40 hospital throughout Bulgaria with Medical equipments, kindergartens with new toys, Scholarships to University Students who study within Bulgaria, Essay Program on Saving of Bulgaria's Jewish Community during WWII for 11th and 12th grade High School Students and seminars for history teachers entitled "Holocaust and Social Justice".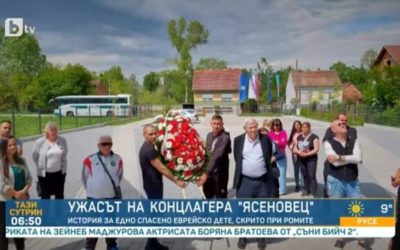 Син на еврейка, отгледана в българско ромско семейство почете убити евреи и роми в концентрационен лагер в Хърватия. Трогателна история - син на еврейка, отгледана в българско ромско семейство почете убити евреи и роми в концентрационен лагер в Хърватия. За...
Over 120 trucks delivered the goods.
Total value of donation exceeds 50 millions Euro!
Get in Touch. Get Involved.
Yaakov Djerassi, President